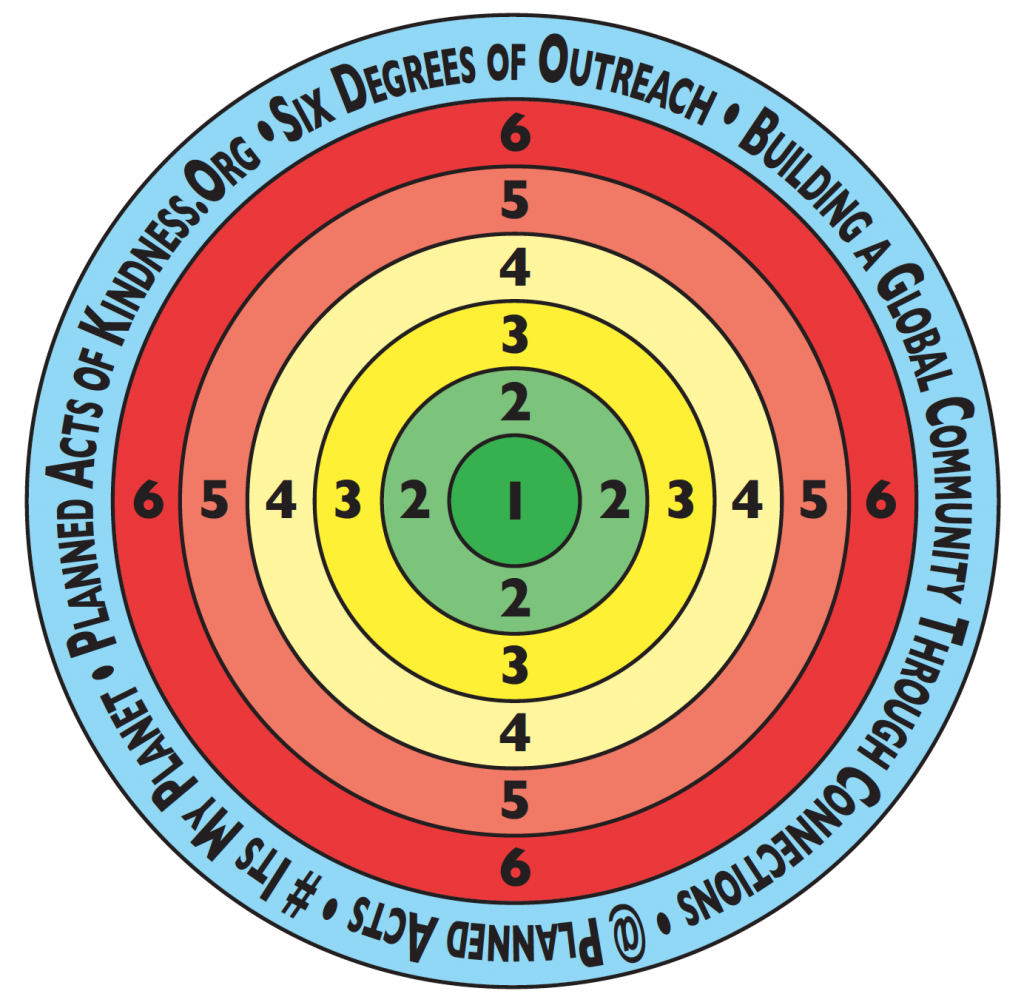 Six Degrees of Outreach (SDO)is our variation on the six degrees of separation concept — that all living things in the world are six or fewer steps away from each other — so that a chain of "a friend of a friend" statements can be made to connect any two people in a maximum of six steps.
Because outreach is so important to the success of our mission, we've created the SDO program to enlist our friends in connecting others to the PAK program with the ultimate goal of reaching 12 specific people of influenceevery month.
Be on the team that is the first to reach one of the named POIs for the month, and you get to see your name in "lights!" — And, you never know, you might just be on the receiving end of some good Karma as well … !
P.S.  Whoever we don't reach during the month is carried over to the next month. Our goal, each and every month, is to score a perfect 12 out of 12. And when we achieve this type of results, we will be well on our way to making the world a better place to live … one PAK at a time!
6 DEGREES IN 6 STEPS:

• Who do you want to reach?
• Who do you know that can get you closer?
• Make the connection
• Play it forward (not "pay")
• Reach your target
• Claim your reward!
Start Your Chain Today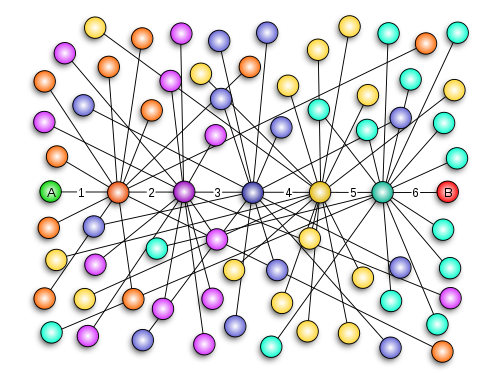 P.S. We are also taking suggestions on who to include in future months. To be considered, candidates must meet two criteria:  (1) Be at the top of their field (or were at one point) and (2) have a large following (in line with their peers).